National Accounts Manager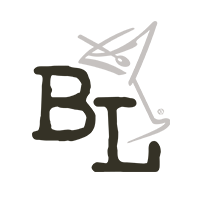 At Bar Louie, we live to SERVE our Guests, our People and our Community. We do this by GROWING our PEOPLE (That's YOU), our Fans & our Company. While we are fiercely committed to a foundation of daily routines, policies and practices that ensure we stay Safe, Healthy and Compliant with all regulations and laws – we also celebrate thinking differently and creating the WOW in the work we do each day. We call this Freedom within a Framework and it allows us to be consistent as a brand while also pursuing continuous improvement. Whether we are collaborating with others or completing a task alone, Integrity is key and non-negotiable. And though we are always busy and constantly changing – we also strive to show empathy and to have a lot of FUN every single day. Bar Louie offers a culture that is as diverse and unique as YOU.
Position overview
This role is responsible for driving the various sales Initiatives to achieve optimal sales objectives for the organization. This position will report directly to the Director of Marketing to build and maintain relationships with national partners. They will assist in identifying new business opportunities and cultivate relationships to build trust and increase profit. This position is a full -time remote role based in Dallas, TX.
Position responsibilities
· Develop and Implement effective sales strategies.
· Lead nationwide sales Initiatives to achieve sales targets.
· Establish productive and professional relationships with Internal and external key stakeholders.
· Negotiate and close agreements with national clients.
· Monitor and analyze performance metrics and suggest Improvements.
· Prepare monthly, quarterly, and annual sales forecasts for all national sales channels.
· Perform research to Identify new clients and new market opportunities.
· Attends weekly Internal meetings and external vendor partner meetings.
· Create communication on all national sales campaigns for Internal stakeholders.
· Create presentations for executive team.
· All other duties as assigned.
Skills and abilities
· Must be able to demonstrate ability to lead a team in large account sales success, including executive-level relationships, account penetration, solution selling, and coordination of multi-region account management.
· Experience working with management implications of various forms of financial data.
· Strong analytical skills, including sales strategy, customer requirements and success factors.
· Strong understanding of industry trends, key players, terminology, and overall marketplace sales strategies
· Ability to publicly represent Bar Louie with internal and external customers.
· Proven track record of hitting and exceeding sales quota targets.
· Self-motivated with strong leadership skills.
· Functional competencies include selling, negotiating, financial management, leveraging insights, listening & time management.
· Must demonstrate sales management experience in the management of multiple product categories and customers.
· Must have strong interpersonal, directing, and coaching skills.
· Excellent interpersonal, verbal, and written communications skills.
· High energy with a positive, servant leadership attitude.
Education and training
· Bachelor's Degree in Sales, Marketing, or applicable field.
· Required 5+ year's Sales Experience in the Restaurant Industry, preferably within sales, Regional and National Accounts
· Experience in customer relations management
· Computer knowledge required (Microsoft Office, Adobe, POS)
· Proficiency in CRM tools.
· Strong presentation skills.
Basic physical requirements
As this is primarily a corporate position, while performing the duties of this job, the team member is frequently required to sit for extended periods of time, talk via Cloud Based video conferencing and the phone, hear and manipulate objects. The employee must occasionally lift and/or move up to 25 pounds. When working at a gastrobar location, must be able to perform the duties of that location as needed for the purpose of training and support. These requirements may include: Lifting up to 10 (ten) pounds constantly and up to 50 (fifty) pounds as required. Lifting from floor to shoulder constantly and overhead infrequently. Twists and reach frequently. Grasp objects to move or manipulate constantly. Work in a hot environment for an extended period. May inadvertently bump into team members in a relatively small work area. Stand and walk for an extended period. FREQUENT hand washing required. Ability to use knives, slicing equipment, and other food preparation equipment.
We're an equal opportunity employer. All applicants will be considered for employment without attention to race, color, religion, sex, sexual orientation, gender identity, national origin, veteran or disability status.